Local advertising producer River Mei, who has known the Lai family for years, claims this was a lie. "He's definitely not gay," he said.
"I'm worried that there is a group of people trying to use Little Lai's incident to try and fight against LGBTI rights in Taiwan," Mei said. "They are accusing them of using gay marriage as a loophole."
Taiwan was the first place in East Asia to legalise same-sex marriage, and in May it granted the right of adoption to same-sex couples. However, gay couples still face resistance from some conservative voters and religious groups.
Tsai Ya-ting, secretary-general of advocacy network the Taiwan Rainbow Civil Action Association, said tolerance for same-sex marriage had improved markedly since it was legalised in 2019.
"But some anti-LGBTI people have used this case as an opportunity to attack these sexual minorities," she said, arguing it had fed into some concerns about fake marriages for visa or business purposes.
Lai's family may never know how he really felt about his sexuality. His truth died with him on the pavement at the bottom of the Emerald and Quiet apartment building. What they are now trying to piece together are the final moments of his life to determine how the shy multimillionaire ended up dead in central Taichung.
"The two-hour window between marriage and death is the critical time," said Mei.
Lai was meant to deposit his father's ashes at the local pagoda on the day he died. Instead, at 7am, Hsia convinced him to come to his apartment and bring his identification documents with him, according to Lai's mother.
Hsia had said he would teach him how to handle the real estate portfolio he had just inherited. Hsia and his father had managed the properties of Lai's father, which had slowly been transferred to Lai in the two months before his death. The $NT500 million ($22 million) portfolio covered assets in agriculture and metropolitan real estate across Taiwan.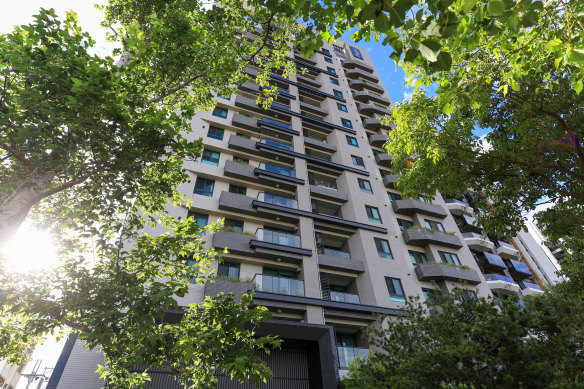 But Hsia also wanted to make Lai an offer, lawyer Michael Hsu said. The lawyer said Hsia told Lai that if they got married, Hsia would also be able to inherit the building they were standing in. He had claimed his father, who also owned and managed property, had told him that the first of his sons to wed would take ownership of the block.
The proposal appealed to Lai, Hsia's legal team claimed. He was said to have grown weary over complicated disputes in his own family and the plans for the fortune he had inherited.
"If you want to have a sense of security, how about you marry me, and then we can all move into this apartment from my father," Hsu said Hsia's defence has argued. "My father said the first one of us to get married can have the building."
"It was the building at the scene of the alleged crime," said Hsu.
Hsia hung up when approached for comment by this masthead and his lawyers did not respond to inquiries. Hsia has previously denied all allegations against him. His lawyers have reportedly told prosecutors that Lai's father also wanted to pass down his property portfolio to the first of his three sons to get married, suggesting it was a marriage of convenience for both men.
"But this defence is so weird," said Hsu. "Because Little Lai already has so many apartments, and so many properties, he doesn't need additional property."
By 9.50am the newlyweds had finalised their marriage. By 11am Lai was dead.
Taichung police have told Lai's lawyers they found his fingerprints and palm prints on the balcony that Lai fell from, indicating he had grabbed onto the barrier before falling.
"But we can't believe that he jumped because there's no motive for him to suicide, right? He's just inherited millions of dollars," Hsu said.
Lai's mother, known only as Chen, said Lai had been preparing to start a philosophy degree at a university and had just obtained his motorcycle licence after buying a new scooter.
"It's impossible for my son to commit suicide," she said. "We must uphold justice for my son."
Lai's body was found by the apartment block's security guard. Photos show no blood around it. "If he really jumped from the 10th floor, is it possible for his full body to remain intact?" asked Hsu.
Local forensic doctor Kao Ta-Cheng suggested the injuries, which included a fractured elbow but no clear signs of haemorrhaging, were too light for Lai to have fallen from such a height.
One witness was doing laundry on her balcony at the time of the incident. She says she heard "a big sound" but did not see anything unusual. Other photos of the body show what appear to be four small holes and bruising around the neck.
Hsu will argue to prosecutors that there is evidence Lai may have been injected with a needle and had a struggle with Hsia before his death.
"We are alleging murder, but we don't have sufficient evidence to prove it," said Hsu. "Police have been telling me that they believe it was a suicide."
Lai's autopsy was completed on June 3, a month after his body was found. The Institute of Forensic Medicine found Lai's body "falling from a height" was the cause of death. The prosecutor's office has agreed to further investigate the case based on the claims made by Chen and her legal team, who have disputed the autopsy's findings.
"The prosecutor will have to decide whether he prosecutes this case or not," said Hsu.
The police officer in charge of investigating the case said the prosecutor's office was still directing the investigation.
Detective Yu-Chia Kuo of the Taichung City Police Department said it was not appropriate for him "to disclose any info on the approach or results of the investigation arbitrarily".
Taichung city councillor Huang Jian-hao suggested Hsia could prove he had no motive to kill Lai by voluntarily renouncing his inheritance rights to Lai's property.
Loading
Hsu said he is now pursuing three legal angles. "The first one is criminal, the second is civil. And the third is immigration."
"Mr Hsai will not be able to inherit the property if he murdered his husband," said Hsu.
If prosecutors decide not to pursue murder charges, Hsu will argue that the marriage should be invalidated under civil law. "Because Lai did not love Hsai," he said.
If successful, that could allow Lai's mother, Chen, to inherit the property portfolio instead of Hsai, although she would have to get around the complication that she is an undocumented migrant from the Chinese mainland living in Taiwain. She arrived in 2002.
Under Taiwanese law, the maximum a Chinese national or non-citizen can inherit is $NT2 million, a fraction of the $NT500 million fortune.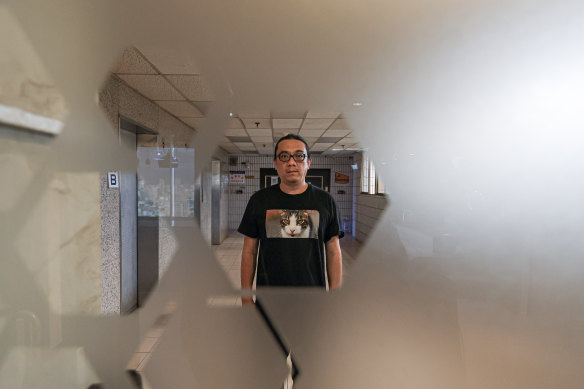 Advertising producer River Mei, who has known the Lai family for years, said it was a horrendous situation for the whole family. Mei remembers a modest family home that was messy and chaotic, with English lessons scrawled on the wall.
"People who are wealthy in Taichung tend to disguise themselves as poor. They keep a low profile for themselves," he said. "It's like a camouflage."
"He was a very hardworking boy. He was a good person. His passing is something very unfortunate. I really want to do my part to help find out how he died."
Lai's parents were proud of their son, who despite being an awkward teen who sometimes struggled to communicate, managed to get himself into university.
Last Friday, he was posthumously awarded his high school certificate.
Lai's classmates made him a collage. "In my memory, your life was always coloured in grey," one friend wrote. "I hope you left us with little pain."
Get a note directly from our foreign correspondents on what's making headlines around the world. Sign up for the weekly What in the World newsletter here.
Lifeline: 131 114
Denial of responsibility! Planetconcerns is an automatic aggregator around the global media. All the content are available free on Internet. We have just arranged it in one platform for educational purpose only. In each content, the hyperlink to the primary source is specified. All trademarks belong to their rightful owners, all materials to their authors. If you are the owner of the content and do not want us to publish your materials on our website, please contact us by email – [email protected]. The content will be deleted within 24 hours.