If you're looking for an affordable and reliable password manager, the aptly-named Dashlane is an excellent option, as well as a comprehensive security solution. Not only does it help you wrangle all the passwords you need to log in to your online accounts, but it can help keep you safe while browsing thanks to its integrated VPN.
But is it worth it to invest in each month to have a password manager to take on these duties? Specifically, is Dashlane a service that you can trust?
One word: Yes — but it's not a one-size-fits-all solution. It's a good idea to identify what Dashlane has to offer and see whether it aligns with your needs. Everyone uses passwords, sure, but can Dashlane meet your password use and security needs?
We've given Dashlane a thorough exam to determine whether it's up to par when it comes to keeping your personal info safe.
Why Dashlane is worth your time 
Dashlane is a fantastic option when it comes to password managers, especially since it's more than just the essentials. Even if you're not tech-savvy, its intuitive design means you can start storing and securing your passwords with minimal fuss. Though there are plenty of other free and budget-friendly alternatives available, Dashlane's blend of robust security features and user-friendly interface makes it one piece of software that you should definitely consider. 
One of Dashlane's biggest draws is its security. Of course it has staple functions like like seamless auto-saving for passwords and auto-filling password and other fields across your devices and platforms, but it also has extras such like a quality VPN (which we named one of the best in 2023) and real-time dark web monitoring, too. 
Dashlane's free plan, limited to a single device, is among the most generous offerings out there. But if you're drawn to the more "complete" suite, each of the Advanced, Premium, and Friends & Family packages grant you the full suite of Dashlane's other offerings. That makes it an even better deal for the money. 
In terms of security, Dashlane uses 256-bit AES encryption, a gold standard in the industry, so it can keep all your data safe and secure as possible. It even takes the extra step to encrypt your data locally on your device to add another layer of protection. Even if somehow Dashlane's systems ended up being compromised, your data would remain secure. 
The company's zero-knowledge protocol is another testament to how important it finds user security and privacy. Only you can access your vault, which means no one can access your passwords. But that's also kind of a double-edged sword. If you lose your master password, which is the key to unlocking your entire account, Dashlane can't help you recover it. Luckily, there are a few ways to ensure this doesn't happen with protocols like two-factor authentication (2FA), secure password sharing, and passkey support. 
Because Dashlane doesn't just offer the basics, that easily puts it ahead of the competition it as a top-tier password manager. With an unwavering commitment to user security and a rich feature set, Dashlane is undeniably a top-tier choice for those looking to optimize their online safety.
With all that said, how did Dashlane perform for us?
There's a reason that we selected Dashlane as one of our favorite password managers of 2023. It just works, and it certainly cuts down on the muss and fuss that comes along with regular logins at the various websites we frequent. It was super easy to get Dashlane loaded on to my PC using my Windows Lenovo Legion laptop. 
I signed up for a Premium account for testing and  followed the setup wizard to get everything ready to go. Once you sign in, you can create an account, add your first password as you browse the internet, try the Autofill feature, or get the mobile app. There's also an extension you can use, which I added to Google Chrome.
Once I made an account, I chose to start adding passwords to my Dashlane Vault. The sidebar navigation had several options to choose from, including a place to edit my personal info, payment options, and more. But it was more than simple to get to where I needed to go to get started. 
The interface is geared toward first-time password-manager users; when you're ready to store a new password, the service prompts you to choose from a list of websites it already has in its database, from Netflix to Instagram. I chose Spotify, since I listen every day while working. Dashlane then took me to Spotify via its built-in browser, where I was prompted to log in as usual. Once I had done so, a prompt came up from Dashlane with a "Save" option. I was then able to access my Spotify password from within the Dashlane app, as it had successfully saved my information. 
I didn't need a wizard to guide me through the process and I had a lot of passwords to save that weren't part of a predetermined list, so I decided to manually add all of my passwords myself. You can do that by clicking on the "Passwords" tab on the left column menu, and then "Add new" at the top left of the screen, with a plus sign.
From there, I was able to add the website's URL I wanted to add (for example, http://neopets.com) and my login information, including my username and password. There's also the option to name the password, and to add a note. You can toggle whether or not you want the password to autofill with Dashlane. I did, so I entered all the information and then tested it out by heading to check on my Neopets. I was shocked when I got there that when I clicked the "login" link at Neopets, Dashlane automatically filled my info and got me inside in the blink of an eye. No sooner than I had thought about playing my first game was I already in my account. 
Everything was similarly quick and intuitive, from sharing my Neopets password with my partner via email to adding all of the other passwords I wanted to store in my account. Dashlane makes it incredibly simple to get all of your secure information added. It's just going to take a bit if you happen to have a lot of passwords you'd like to save. You can also store IDs like your passport, driver's license, social security number, and tax ID in addition to payment methods you'd like to autofill at digital storefronts. 
Dashlane for Chrome and Firefox
Aside from setting up my passwords and using them, there were other features of Dashlane I needed to try, including the Chrome and Firefox browser extensions. They integrated seamlessly into my internet browsing sessions, with four different tabs to help you navigate: Vault, Autofill, Generator, and More. You can sift through and save new passwords there. In Autofill, you can choose whether Dashlane will automatically fill out fields for you. Generator, which I routinely found very useful, lets you set the length and character options for any auto-generated passwords you decide to create, between 4 and 40 characters. More is the home for additional features like support, referrals for friends to sign up, and navigation to your online Dashlane portal.
Of course, just because you've stored your passwords all in one place, that doesn't automatically make them secure. If you're concerned that you might need to put together some of your passwords might not be up to snuff, you can use the Password Health feature to give you a rundown of whether they're good enough for regular application. You get a aggregated report of the weaker or reused passwords you might have, along with a "Replace Now" option to come up with something new on the spot. 
I had a couple of compromised passwords that I had already known about with accounts I no longer used due to older security breaches, and Dashlane helped me to change them immediately without the annoyance of going to each location and doing it manually. While there are some services that do this for you, it was useful and helpful to have everything password-related in one place. I already have so much going on all at once that I appreciated this built-in functionality. 
One of the biggest reasons some users will end up flocking to Dashlane aside from its simple interface and snappy setup is Dark Web Monitoring for Premium users. I've used several VPNs that offer a similar functionality, and that is to scan the Dark Web for any personal information that you've provided. You'll get an alert whether your information, including your name or password, payment method, or other type of data has been found, whether it's been used or not online. 
After setting up this service up, you can input up to five different email addresses to be continually scanned. You choose the option from the menu and set it up with your chosen server location, then click "Connect" to kick it off. It's essentially like using a VPN, in that you connect to a different server so that Dashlane can complete its search. While you might think it can slow down your usual traffic, I didn't run into any issues or see any slowdown when using this feature, which was a pleasant surprise. 
Dashlane is worth the price
Overall, Dashlane is a fantastic option for just $5 monthly. It might not seem worth it at first, but you're the type of person who has even five or six passwords to memorize and use on a regular basis, you'll quickly find that the ease and convenience factor pays for itself.
It's exceptionally simple to set up, a great reason to go through and give all your passwords a once-over to make sure they're all fresh and new when needed, and it's a delight to use. All the features offered here, including Dark Web Monitoring, make for a positive experience that's well worth the entry price. If this is your first or fifth password manager, it's one that you'd do well to try out.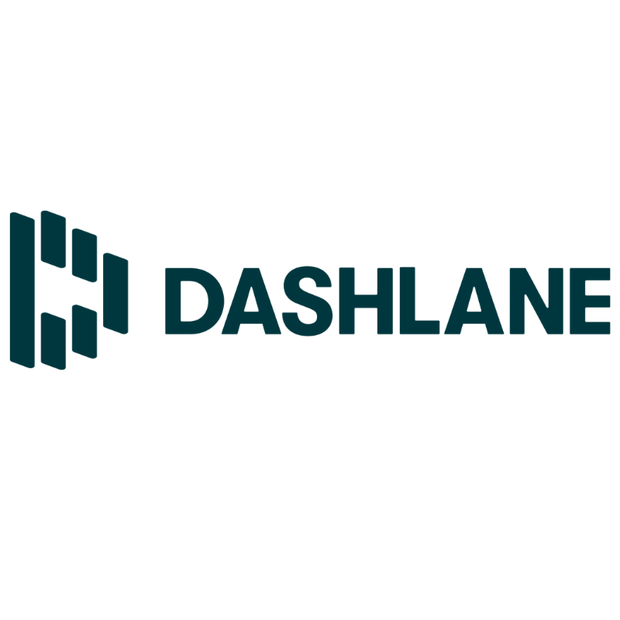 Why we like Dashlane:
It's simple and intuitive to set up. 
You can add passwords manually or let Dashlane find them as you browse.
Save as many passwords as you need and autofill them as soon as you go to a website. 
Save payment options and other personal information to autofill when you need. 
Share passwords and other information with trusted contacts in minutes. 
You can determine the strength of each password and easily change it if needed through Dashlane's app.
You can use Dashlane via browser or browser extension. 
It offers both iOS and Android app options. 
Dark Web Monitoring helps you find when your information has been used in a breach. 
---
Does Dashlane have a free trial?
Technically, yes. Dashlane has a completely free plan to use. This free version is the best choice for if you want to try out its more basic functionalities to see if it's right for you. However, the free version does come with limitations, like being unable to use it on more than one device. 
Does Dashlane offer good customer support?
Dashlane is known for its comprehensive customer support. You have access to a range of resources, including a detailed knowledge base, FAQs, and customer service channels.
What features does Dashlane have?
Dashlane has plenty of features that set it apart in the password management industry. Not only does it offer the standard auto-saving and auto-filling capabilities, but it also provides users with top-notch security features. Some of its most important features include 256-bit AES encryption, local data encryption, a zero-knowledge protocol, two-factor authentication (2FA), password security auditing, secure password sharing, a VPN, live dark web monitoring, and phishing alerts, and more. 
How many devices does Dashlane support at a time?
Dashlane's free plan supports only one device at a time. However, you can subscribe to its Advanced, Premium, and Friends & Family plans for multi-device support. You can use these accounts to synchrones your Dashlane accounts across multiple devices without any restrictions.
What platforms work with Dashlane?
Dashlane supports Windows, MacOS, iOS, Android, and browsers like Chrome, Firefox, Safari, and Edge, ensuring users can maintain password security regardless of their device or browsing preference.
---
Related content from CBS Essentials:
Denial of responsibility! Planetconcerns is an automatic aggregator around the global media. All the content are available free on Internet. We have just arranged it in one platform for educational purpose only. In each content, the hyperlink to the primary source is specified. All trademarks belong to their rightful owners, all materials to their authors. If you are the owner of the content and do not want us to publish your materials on our website, please contact us by email – [email protected]. The content will be deleted within 24 hours.