When it comes to buying N95 masks, the first thing you should look for is the last thing anyone wants: fakes. The CDC says about 60% of the KN95s it evaluated in 2020 and 2021 were counterfeit: That is, the items did not work as they were supposed to. Fake N95s, meanwhile, are so prevalent CDC has published a running list of counterfeit models.
So, how can you shop safely? First, know the difference between N95 and KN95 masks. 
The difference between N95 and KN95 masks
The N95 face mask isn't a mere mask. It's a respirator that filters the air you breathe in (rather than just catching the stuff you breathe out, à la an ordinary mask). Even more than that, N95 is an official designation bestowed by the National Institute for Occupational Safety and Health. By definition, a properly fitted and worn, NIOSH-certified N95 respirator filters out 95% of air particles. (Surgical-grade N95s, per the CDC, are an N95 subcategory, and should be reserved for those who work in a healthcare or medical setting.)   
As for KN95: That's an international designation, and, per the CDC, filtration standards may vary. There is no KN95 on the market that's been officially graded by a U.S. agency.
If you think it sounds like the N95 is the gold standard for the average American consumer, then you're right. But KN95s can be useful, too, because, for one, they're usually easier to find in stock than N95s, and, two, when properly fitted, the CDC says they "seal tightly to your face" – a quality you should be looking for in any mask or respirator. KN95 masks also tend to be less expensive than N95 masks.
Once you know what N95s and KN95s are, then it should be easier to spot the counterfeits. Remember the part about NIOSH certification, for instance? If an N95 respirator doesn't feature the NIOSH initials — or, big red flag, if "NIOSH" is misspelled — then it's not a real N95. 
How to spot a fake N95
Here are some other warning signs, per the CDC: 
NIOSH markings on KN95s. This is an obvious sign of a counterfeit because, as discussed, the NIOSH has not certified any KN95s. 

Respirators bedecked in sequins or other "decorative fabric." Real N95s are all business. 

Respirators that you loop around your ears (surgical masks) instead of around your head, à la genuine N95s. 

Respirators sold via websites that feature the telltale signs of e-commerce bad actors, such as: pages filled with dummy text; mismatched logos or brand names; typos; and company email addresses that are associated with free email account services.
You should also be on the lookout for kids' masks that claim to be N95s. While N95-style masks for children do exist, children's masks are not evaluated by NIOSH and will not carry an N95 designation. Look for a KN95 or KF94 designation instead.
The CDC's page on counterfeit respirators is a great resource, and contains examples (and pictures!) of N95s and KN95s that the agency has flagged. Here are two other CDC pages you may want to keep at the ready: a list of NIOSH-approved N95s; and, additional respirator-buyer-beware tips.
When you're up to speed, and ready to shop, here's a rundown of some leading N95 and KN95 respirators that you can buy, order or check stock on today. Luckily, their prices are down compared to previous months. The Biden Administration is also offering free N95 masks through local pharmacies (such as Walgreens, CVS and some supermarkets) and local health centers, so you can check if your local stores have any free ones available currently.
N95 masks for adults
While there are many mask options available for adults, a properly fitted N95 mask will provide the most protection. 
Benehal N95 Mask Particulate Respirators (20 pack)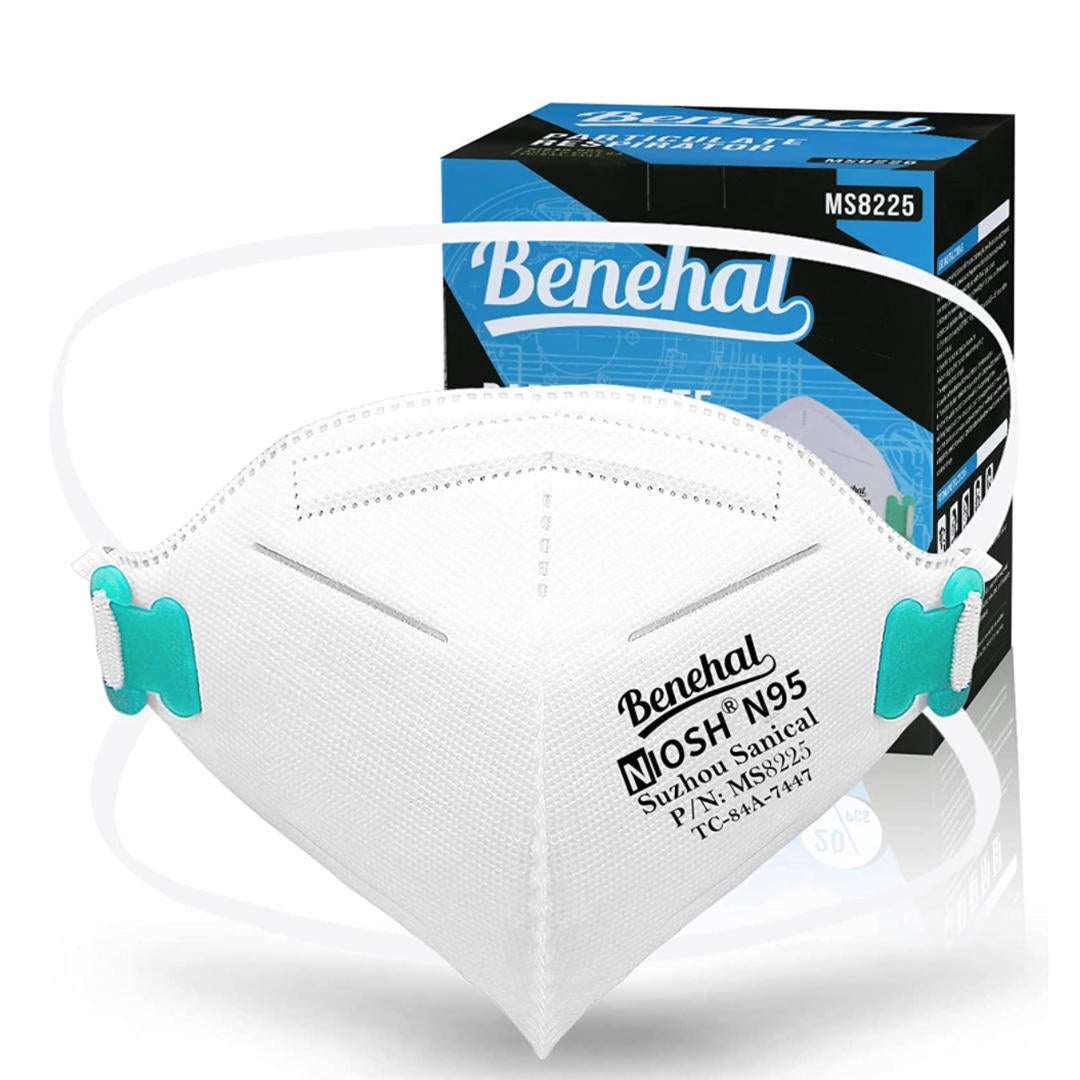 These NIOSH-approved masks have four filter layers and feature an adjustable nose clip. The double elastic head straps eliminate pressure on the ears and are meant to make wearing the mask more comfortable. 
Get a 20-pack on sale now for just $27, regularly $31.
"We use our masks briefly several times each week, basically whenever we will be in a confined space with others," an Amazon customer says. "We find that one of these will last us several weeks, even during the hot summers here in the South. Very pleased."
---
3M N95 8210 respirator (20 pack): 53% off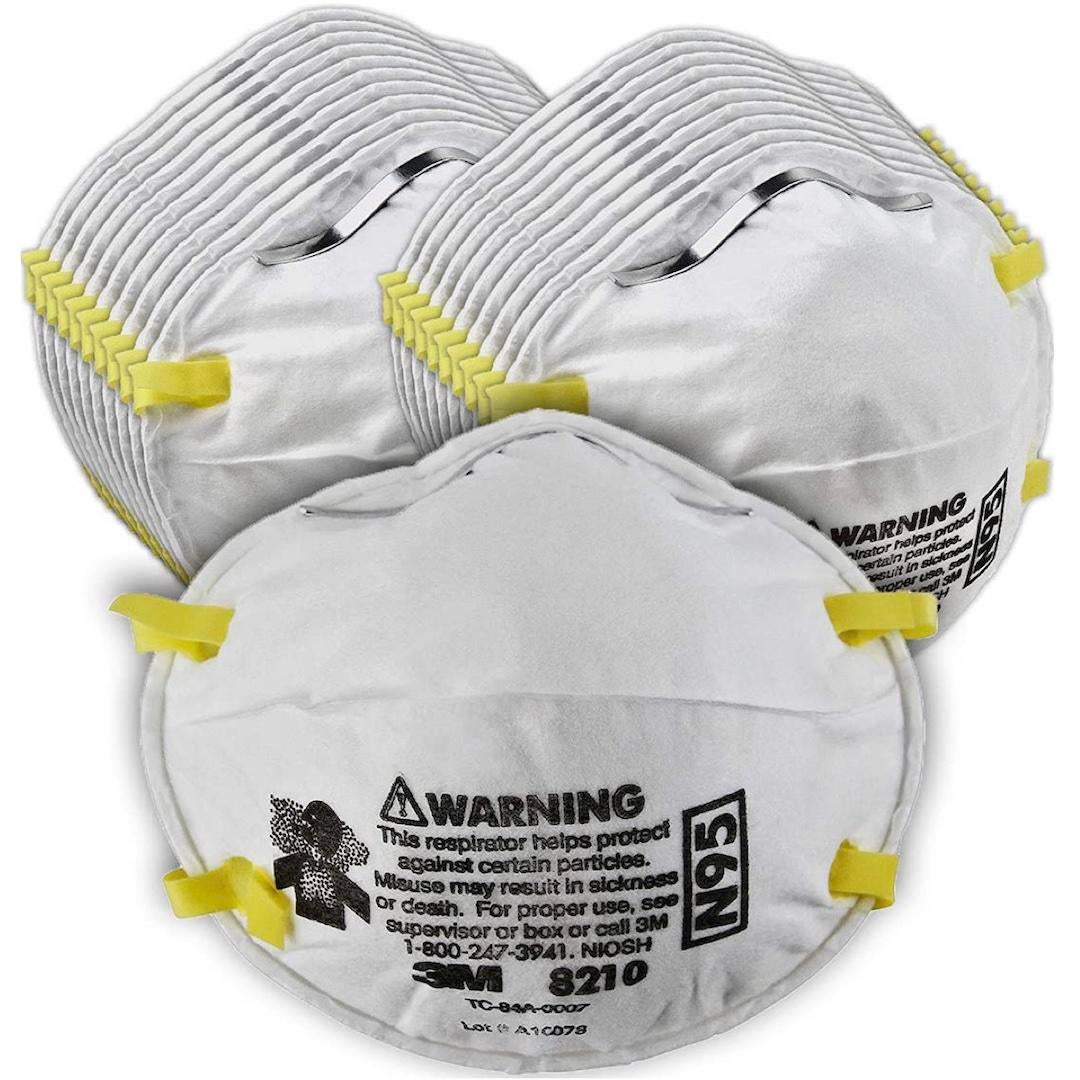 These 3M masks prevent eyewear fogging and have a foam cushion for maximum comfort on your nose. Their two-strap design features a welded dual point attachment that helps provide a secure fit.
"The masks are still kind of tight, but they have to be to do their job. A loose mask is an ineffective mask and these are N95s, which means they're designed to be especially effective, which in turn means they're going to be somewhat tight," an Amazon customer says. "I personally found the tightness quite bearable, and reassuring – it helps me feel that the mask is doing its job."
This 20-pack of masks is deeply discounted right now. Get a pack for just $13, regularly $28.
---
3M Aura N95 respirator (10 pack): 55% off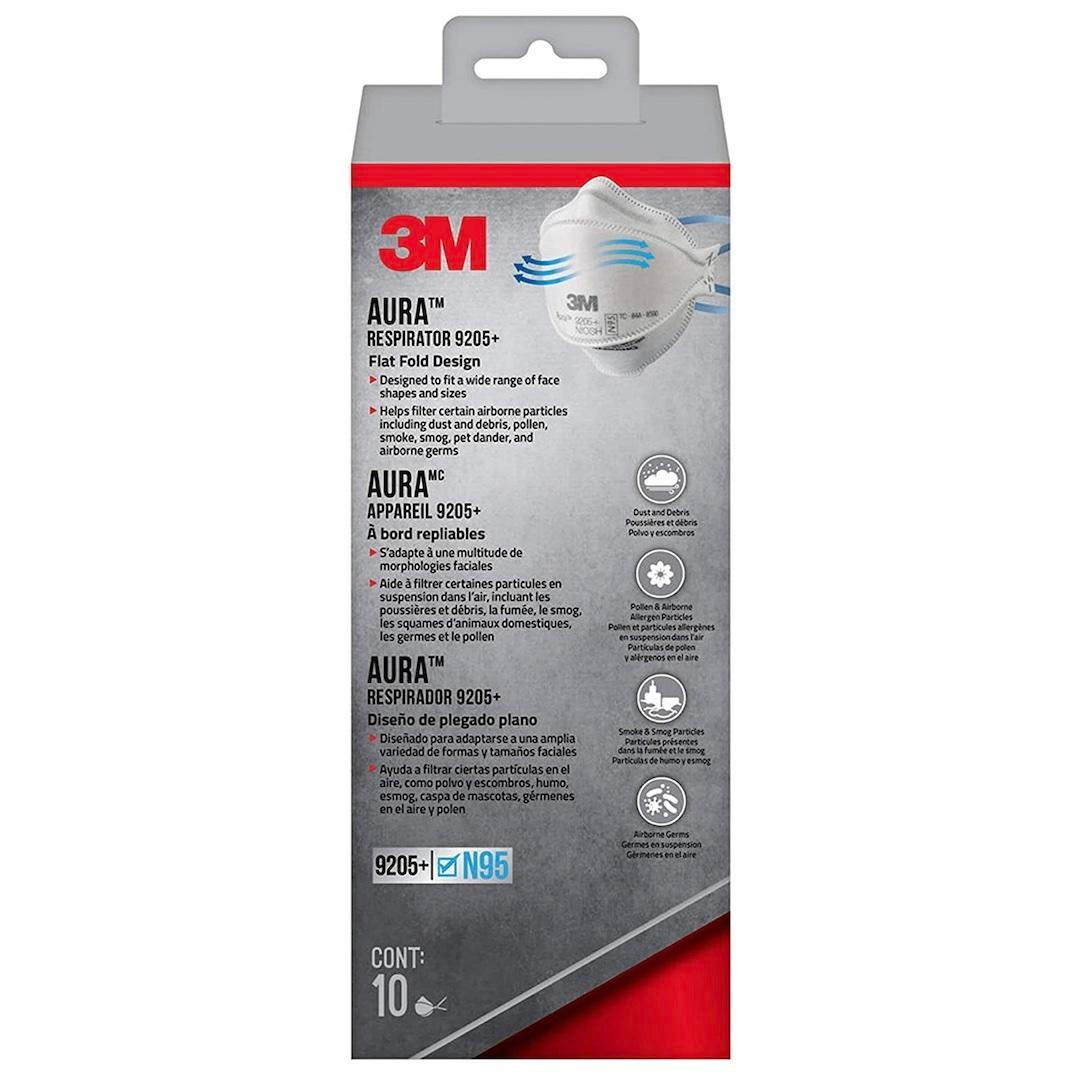 These disposable N95 masks by 3M feature an adjustable nose clip and chin tab, plus a low-profile design that directs air away from the nose panel to reduce eyewear fogging. 
This 10-pack is just $9 right now, reduced from $21.
"I didn't think I would like this mask but I like it better than the medical masks," an Amazon customer says. "They fit well and are more comfortable and easy to use them multiple times before disposing of them and have not had a single problem. I am required to wear a mask because of health issues. A great buy for the money, great quality."
These masks are also available in a 20-pack.
---
KN95 face masks for kids
While there are no face masks for kids that carry the N95 designation, there are a number of KN95 kids' masks to keep your family safe.
Brookwood Medical kids disposable KF94 face masks (30 pack): 20% off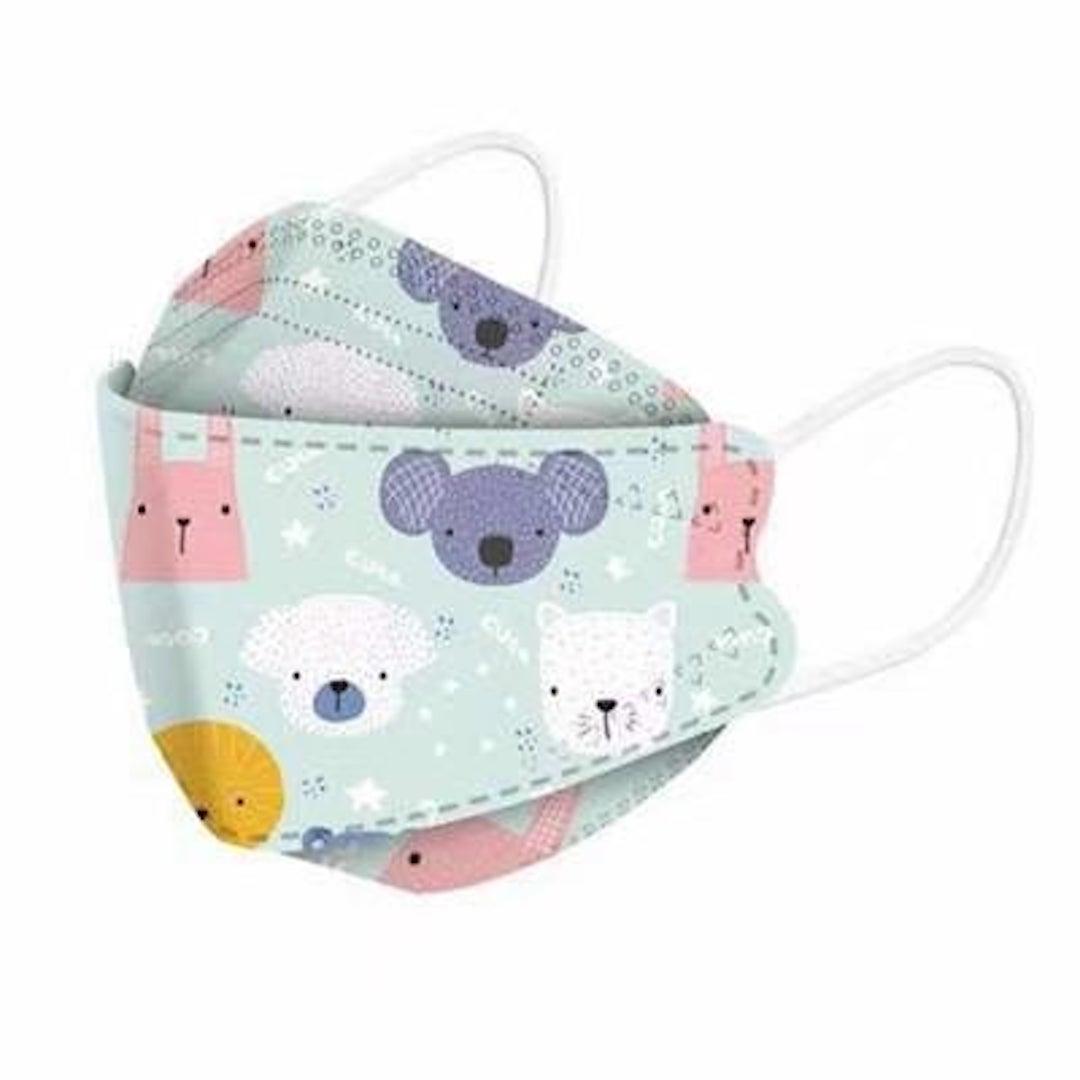 Choose from all sorts of kid-friendly prints in this disposable, four-layer face mask. The mask's fish-style design prevents gaping and it won't cling to their mouths. Not only are they designed to be comfortable, these masks are designed to be breathable, so that your child can wear them for extended periods without feeling suffocated. These masks also come with adjustable straps that can be tightened or loosened to achieve the perfect fit.
This 30-pack is on sale now for just $40 (regularly $50). There is also a 10-pack available.
---
WellBefore individually wrapped KN95 kids masks: 30% off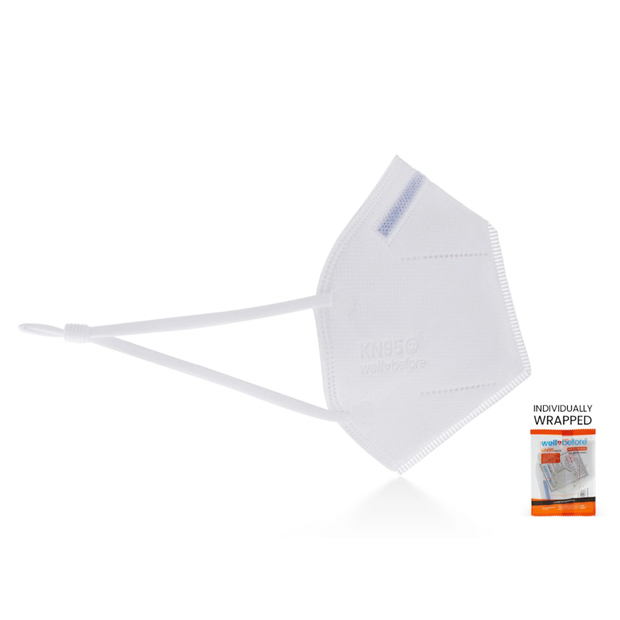 These individually wrapped face masks are $1.04 each. They're made of five layers (for kids for ages 5 to 12), or four layers (for ages 2 to 4). Their earloops are adjustable, and they have a moisture-wicking inner layer. Find them in three sizes for kids.  
Regularly $1.49 a piece, get them now for just $1.04 a piece with subscribe and save. 
WellBefore also sells individually wrapped KN95 fish-style masks for kids. They too are $1.04 each, and available in three sizes.
---
Related from CBS Essentials:
Denial of responsibility! Planetconcerns is an automatic aggregator around the global media. All the content are available free on Internet. We have just arranged it in one platform for educational purpose only. In each content, the hyperlink to the primary source is specified. All trademarks belong to their rightful owners, all materials to their authors. If you are the owner of the content and do not want us to publish your materials on our website, please contact us by email – [email protected]. The content will be deleted within 24 hours.