China says House resolution condemning Beijing over balloon is "purely political manipulation and hyping up"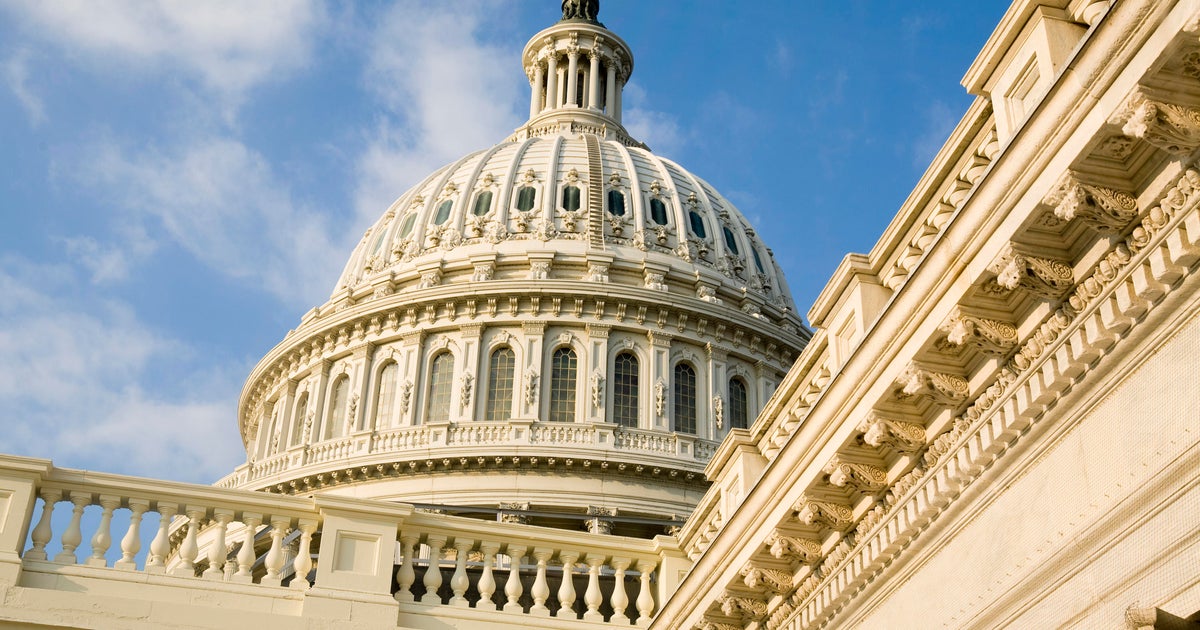 After the House unanimously passed a resolution condemning China over its surveillance balloon, Beijing responded Friday by dismissing it as "purely political manipulation and hyping up."
"China is strongly dissatisfied with this and firmly opposes it," Foreign Ministry spokesperson Mao Ning said at a daily briefing for reporters.
"The resolution by the U.S. Congress was purely political manipulation and hyping up," Mao said.
The resolution, which passed unanimously on Thursday, condemned China for a "brazen violation" of U.S. sovereignty and efforts to "deceive the international community through false claims about its intelligence collection campaigns."
Republicans have criticized the Biden administration for not acting sooner to shoot down the balloon, but both parties' lawmakers came together on the vote, 419-0.
China insists the object was a civilian weather balloon that had been blown off course, but has not said whom it belonged to or offered other details.
Meanwhile, China's Defense Ministry said it refused a call from Defense Secretary Lloyd Austin following the downing of the balloon because the U.S. had "not created the proper atmosphere" for dialogue and exchange.
The U.S. action "seriously violated international norms and set a pernicious precedent," ministry spokesperson Tan Kefei said in a statement issued late Thursday.
"Given that this irresponsible and seriously wrong approach by the U.S. did not create the proper atmosphere for dialogue and exchanges between the two militaries, China did not accept the U.S. proposal for a phone call between the two defense ministers," Tan said.
China, Tan added, "reserves the right to use necessary means to deal with similar situations."
After initially expressing "regret" over the incident, China's rhetoric has hardened in recent days as the FBI continues to collect debris from the site of the downed balloon in U.S. territorial waters off the coast of South Carolina and send it to the FBI's lab in Quantico, Va., for further investigation.
Beijing said the U.S. "overreacted" by shooting it down, and it called the action "irresponsible." China has dismissed U.S. claims that it was spying "part of the U.S. side's information warfare against China."
Austin had sought on Saturday to discuss the balloon issue with his Chinese counterpart, Wei Fenghe, but was refused, the Pentagon said.
In the wake of the incident, Secretary of State Antony Blinken canceled a planned trip to Beijing this week that some had hoped would help stabilize bilateral relations, which have tumbled to their lowest level in decades over trade, human rights, China's threats against Taiwan and the Chinese military's increasing assertiveness in the South China Sea.
The U.S. has flatly contradicted China's version of events, saying that imagery of the balloon collected by American U-2 spy planes as it crossed the country showed that it was "capable of conducting signals intelligence collection" with multiple antennas and other equipment designed to upload sensitive information and solar panels to power them.
The U.S. says the balloon was part of a huge aerial surveillance program that targeted more than 40 countries under the direction of the People's Liberation Army. Similar balloons have sailed over five continents, according to the administration.
A State Department official said the U.S. has confidence that the manufacturer of the balloon has "a direct relationship with China's military and is an approved vendor" of the army. The official cited an official PLA procurement portal as evidence.
Publicly available records show several Chinese companies have been developing balloons for military use, with some openly touting their connections with the PLA, advertising airships bristling with surveillance and communications gear.
Such high-tech balloons are often far larger than the hot air balloons used for recreational purposes. The one shot down by the U.S. was 60 meters (200 feet) tall.
State-owned defense contractor China Electronics Technology Group boasted in 2021 that its JY400 balloon could be equipped with radar and equipment to eavesdrop and interfere with telecommunications.
"It can effectively deal with threats from low-flying targets, cruise missiles and sea targets," Anhui Daily said a report.
An email sent to the company bounced back because the inbox was full. A man who picked up the telephone at a number listed for it declined to answer questions and said email was the only way to send requests for comment.
Two balloon companies in the southern province of Hunan also tout military connections.
The Zhuzhou Rubber Research and Design Institute makes the rubber pouches that fill with helium, making balloons lighter than air, and works with the PLA, according to procurement notices, job advertisements and a now-deleted description on its company website.
The deleted description said it is one of only two weather balloon makers in China, and a "military rubber products research and production unit."
The company, a subsidiary of a state-owned enterprise, the China National Chemical Corp., did not immediately respond to an email requesting comment.
The website of the second company, Hunan Aerospace, says it makes balloons that can float 3 kilometers (2 miles) high for 21 days at a time. It also produces balloons called "elite scouts" able to hover in place for long periods, according to Rednet.cn, a state-backed media outlet in Hunan province.
A woman answering a number listed for Hunan Aerospace denied any connection with the spy balloon incident. Its parent company, state-owned China Aerospace Science and Industry Corp., which also builds missile systems, did not immediately respond to a fax and email requesting comment.
In 2020, the Chinese Academy of Sciences broke ground on an experimental base dedicated to developing high-altitude balloons in a remote desert site in Inner Mongolia, where analysts suspect the balloon shot down in the U.S. took flight.
The academy has built an airship, Jimu-1, capable of flying at an altitude of 7 kilometers (4.3 miles), according to China.com.cn.
A number listed for the academy's Institute of Optics and Electronics rang unanswered, and an email sent to an address on its website bounced.
For the military, the strategic value of these balloons is high.
"In the future, balloon platforms may become like submarines in the deep sea, a silent killer that brings terror," said an article in the PLA Daily, a newspaper published by the ruling Communist Party's Central Military Commission.
Balloons have been used in war for centuries. The French used balloons to spot enemy troop movement as early as the late 1700s, as did soldiers during the American Civil War.
In 1956, Chinese authorities intercepted American spy balloons and displayed remnants at an exhibition in Beijing, accusing the U.S. of violating their airspace.
Denial of responsibility! Planetconcerns is an automatic aggregator around the global media. All the content are available free on Internet. We have just arranged it in one platform for educational purpose only. In each content, the hyperlink to the primary source is specified. All trademarks belong to their rightful owners, all materials to their authors. If you are the owner of the content and do not want us to publish your materials on our website, please contact us by email – [email protected]. The content will be deleted within 24 hours.