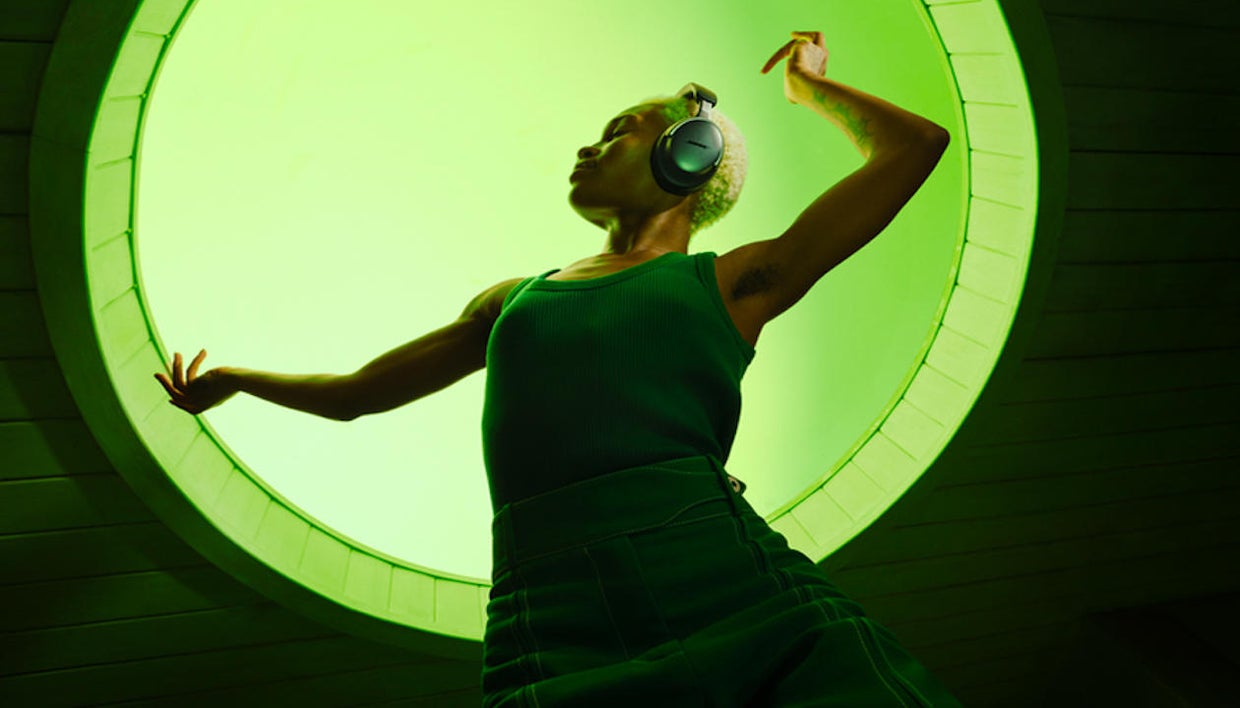 The latest premium wireless (Bluetooth) headphones from Apple, Bose, Sony and Bowers & Wilkins all offer more than just high-quality stereo sound. These days, you can expect superior noise cancellation, customizable EQ presents, crystal clear audio, well-designed components, a comfortable fit and long battery life. 
A growing number of headphones now offer spatial audio (often in conjunction with Dolby Atmos support). This allows audio to be digitally manipulated in a way that it sounds like it's all around you. Our lineup focuses mainly on premium quality headphones that offer superior sound quality. But that quality comes at a price — typically $300 or more.
Our top picks at the moment are the new Bose QuietComfort Ultra headphones, which begin shipping on October 3 (but they're available for pre-order right now). For Apple users, we continue to like the functionality and quality of the Apple AirPods Max headphones, but as you're about to discover, there are plenty of other options that are really great too.
Related: How we select our products
Using the latest technologies, when you put a pair of headphones over your ears, it can feel like you're being transported to a live concert or sitting in the sweet spot of a movie theater that offers truly immersive audio. When you participate in phone calls (or video calls), the audio will sound as if the person you're speaking with is directly in front of you. Ambient audio gets removed to put more focus on your voice and the voice of the person you're conversing with. But if you want to chat with someone in the real world, these headphones all offer a transparency mode you can easily switch to when needed.
The best noise canceling headphones you can own right now
This year, we've seen some major updates to the headphone offerings from top audio brands. But while the technology, audio quality and integrations with computers and mobile devices continue to improve, prices have remained constant — and in some cases, have actually dropped. Let's look at the best noise canceling, wireless Bluetooth headphones that will nicely cater to your personal audio enjoyment.
Best noise canceling headphones overall: Bose QuietComfort Ultra
Battery Life: Up to 24 hours (without Immersive Audio), 18 hours (with Immersive Audio) | Weight: 0.56 pounds | Driver Size: 35mm full-range drivers | Microphones: 10 mics | Case: Hard shell zippered case (sold separately) | Special Features: Spatial audio offers more immersive listening; Bluetooth 5.3 support; SBC, AAC and aptX Adaptive codec compatibility
Bose has taken the best features of its already bestselling headphones and added a few nice improvements for 2023, including spatial audio support. The Immersive Audio mode plays audio using an extra wide sound stage, so what you're listening to will sound like it's coming from in front and from the sides. 
These headphones offer Bose's proprietary noise cancellation technology and internal microphones that allow for exceptionally clear hands-free calling. There's a wind reduction filter that eliminates wind noise when you're participating in a hands-free phone call outdoors.
When you don't need wireless connectivity, or want to plug directly into an audio source (such as the entertainment system aboard an airplane), these headphones come with a 3.5mm audio cable. Using Bose's CustomTune technology, each time you put the headphones on, they use sound to measure your ear shape and ear canal to customize all the audio you hear.
One more feature we love: The foldable design of the Bose QuietComfort Ultra over-the-ear headphones makes them easier to transport. A hard shell (zippered) carrying case is included.
These headphones are available for pre-order from Amazon. They launch Oct. 3.
Pros:
The foldable design, like the popular Bose QuietComfort 45s, make the headphones easier to transport when you're not wearing them.
You get up to 2.5 hours of additional listening time with a 15-minute charge.
The padded ear cups and headband allow for a comfortable fit.
These headphones use both active and passive noise cancelation that automatically adjusts to your listening environment. Nois cancellation can also be manually adjusted via the Bose app.
Available in black and white.
Cons:
They're more expensive than the Bose QuietComfort 45 headphones (but integrate newer and more advanced technology).
---
Best budget noise canceling headphones: Soundcore by Anker Space One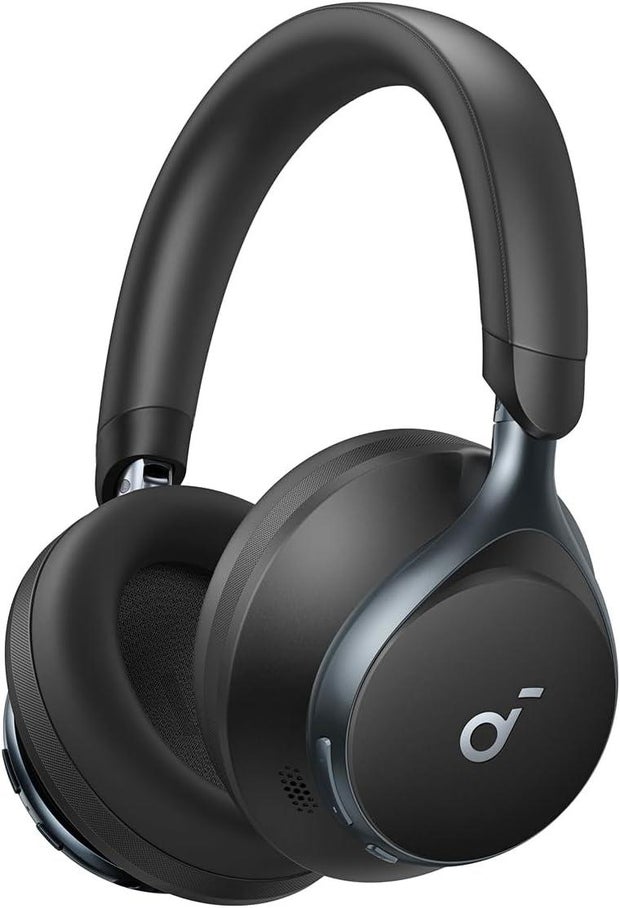 Battery Life: Up to 40 hours (with ANC), 55 hours (without ANC) | Weight: 0.57 pounds | Driver Size: 40mm | Microphones: 3 mics | Case: Waterproof travel pouch included | Special Features: Bluetooth 5.3 support; Can also be used with the supplied 3.5mm audio cable
When we call the Soundcore by Anker Space One your best budget over-the-ear headphone option, we mean that it's your best high-quality option with advanced features not typically offered by headphones priced around $100. Sure, you can easily find headphones priced between $20 to $50, but they won't offer noise canceling, and the saying, "you get what you pay for," typically applies.
In this case, you do get noise cancellation, up to a 40-hour battery life and 40mm customized dynamic drivers that support LDAC (allowing for Hi-Res wireless audio). This means the audio you're listening to will sound clearer, richer and more robust than the what you'd get using ordinary Bluetooth headphones.
With cushioned ear cups that rotate up to eight degrees, these headphones will nicely conform to your head while evenly distributing pressure. This makes them comfortable even during extended listening sessions.
Pros:
These headphones are available in three colors — black, blue and white.
Enjoy high-quality, noise canceling headphones at a very affordable price.
The adaptive noise canceling can detect external sounds and sound leakage and then auto-calibrate in real time to deliver optimal noise reduction. 
The Soundcore app allows you to customize button controls, tune your EQ settings and set limits for hearing protection.
The fast-charging option gives you up to four extra hours of listening time with just a five-minute charge.
Cons:
The carry pouch does not offer protection against crushing when carrying the headphones in a backpack or suitcase.
While sound quality is really good, the mostly plastic construction does not make make these headphones feel as high-quality as their competitors.
---
Best noise canceling headphones for Apple users: Apple AirPods Max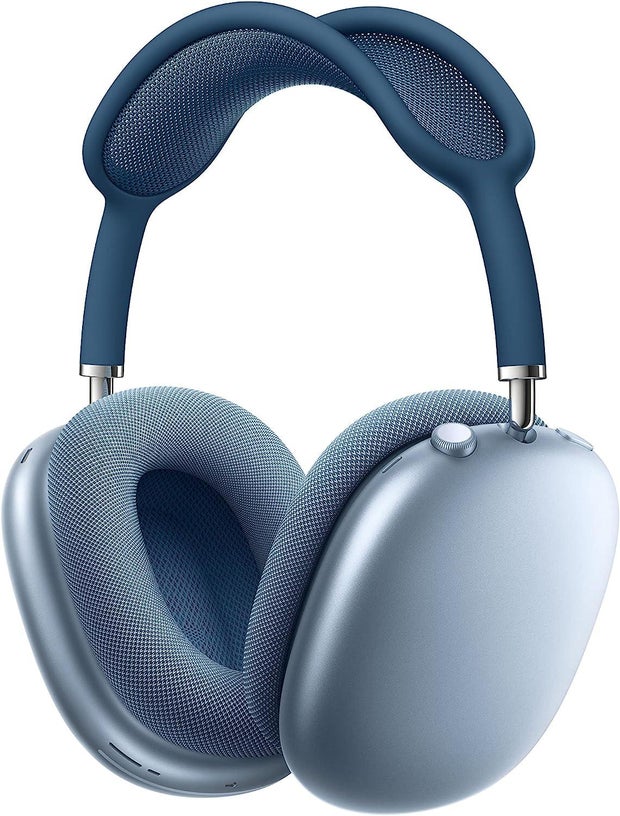 Battery Life: Up to 20 hours | Weight: 0.85 pounds | Driver Size: 40mm | Microphones: 8 mics | Case: Included Smart Case covers only the ear cups | Special Features: Five minutes of charge time expands listening time for up to 1.5 hours; Spatial audio with dynamic head tracking support; Works with Apple's Find My app; Works with Siri
If you're already heavily invested in the Apple ecosystem and you're looking for headphones that sound incredible, especially when you utilize the spatial audio with dynamic head tracking, the Apple AirPods Max are a good choice. When listening to supported music or audio from a TV show or movie, it will sound like it's surrounding your head and will automatically adjust location with your head movements.
Also, like the AirPods Pro wireless earbuds, once you pair the AirPods Max headphones once with any compatible Apple device, such as your iPhone, iPad, Mac, MacBook, Apple TV, or Apple Watch, they'll automatically pair with whichever device you're using and will intelligently switch between devices whenever you do. Another feature that's only available to Apple users is that these headphones can be located using the Find My app if they get misplaced.
Unlike other wireless headphones, there is no specialized app used to control the AirPods Max. Some control functionality is built into the MacOS, iOS, iPadOS and WatchOS operating systems. These headphones utilize Apple's proprietary H1 chips.
Pros:
The AirPods Max are ideal for Apple users, because they offer features that only work with other Apple equipment.
The onboard Crown button makes it easy to control the headphones.
The headphones offer Adaptive EQ, but not manually adjustable EQ.
The AirPods Max are comfortable to wear.
The active noise cancellation works very well, especially on an airplane or in a loud, indoor or outdoor environment.
Cons:
There's no power button. The headphones turn on when you place them on your head and turn off when you remove them.
The included rubber Smart Case (cover) offers an interesting design that only protects the ear cups. It does not protect the headphones from accidently getting crushed or damaged if you carry them in a backpack, briefcase or suitcase.
The Apple AirPods Pro (2nd Gen) wireless earbuds offer a similar listening experience and feature set, but are more portable and less expensive, especially when they're on sale.
These headphones might not be the right choice for an Android owner.
---
Best noise canceling headphones from Sony: Sony WH-1000XM5
Battery Life: Up to 24 hours (with noise cancellation on), 32 hours (with noise cancellation off) | Weight: 0.55 pounds | Driver Size: 30mm | Microphones: 8 mics | Case: Carrying case included | Special Features: Uses two processors to control noise cancellation; DSEE driver offers Hi-Res (wired and wireless) audio support; Multipoint connection, so two Bluetooth devices can be paired with the headphones; Google's Fast Pair feature is supported
The Sony WH-1000XM5s are Sony's high-end consumer headphones. The main reason why they're not our top pick for best noise canceling headphones overall is because to enjoy the spatial audio / 360-degree audio feature, you need to use them with a Sony television or subscribe to one of the paid streaming music services Sony supports, like Tidal, Amazon Music Unlimited or Apple Music. For what Sony charges for these headphones, we believe the spatial audio feature should be readily accessible when listening to any compatible audio from any source. 
From a design standpoint, the WH-1000XM5s are both elegant and comfortable. Their ear cups and headband are covered with soft leather. And the onboard controls for these headphones are touch sensitive which makes them easy to navigate and use. However, the Sony app gives you a variety of options to customize your listening experience. 
In addition to generating clear and robust music while taking advantage of superior noise cancellation, four integrated microphones allow for superior sound quality when you're engaged in a hands-free call. Based on the environment, all mics are used to automatically remove more ambient high- and mid-range frequencies for enhanced noise cancellation. One convenient feature we really like is the Speak to Chat option. Anytime you're listening to audio with the ANC turned on, as soon as you start speaking to someone nearby, the audio will stop playing and the headphones will switch to transparency mode. That way you can hear what the other person is saying without taking off the headphones or fumbling with controls.
Pros:
Choose between black, midnight blue or white.
The quick charge feature provides up to three hours of extra playback with a three-minute charge.
The headphones have a foldable design, so they take up less space and have a smaller carrying case.
It upscales compressed digital music files in real time to make audio sound better and more authentic by restoring high range that's typically lost in compression.
Cons:
To experience Dolby Atmos, these headphones must be used with a Sony WLA-NS7 wireless transmitter in connection with a Sony Bravia XR TV.
To hear 360 audio (spatial audio) using these headphones, you need to subscribe to a supported music streaming service.
---
Best premium noise canceling headphones: Bowers & Wilkins Px8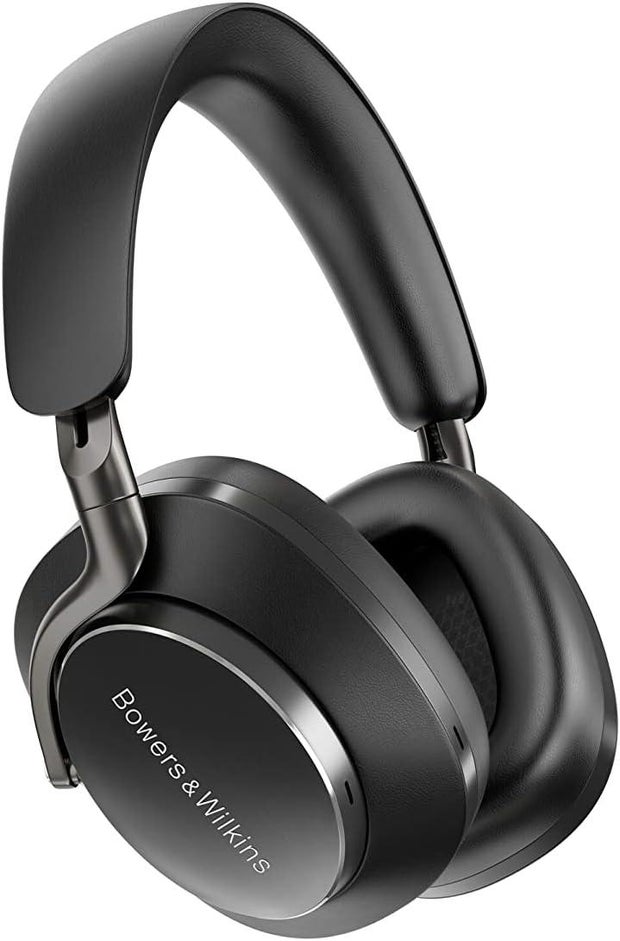 Battery Life: Up to 30 hours | Weight: 0.67 pounds | Driver Size: 40mm | Microphones: 6 mics | Case: Hard shell case included | Special Features: Experience high-resolution audio that utilizes 24-bit digital signal processing; aptX Adaptive support enhances audio from compatible music streaming services
Just about everything about listening to audio through wireless Bluetooth headphones has been taken up a level with these premium Bowers & Wilkins headphones. In other words, these headphones will appeal to true audiophiles. Their biggest drawback is that they're expensive: $700.
The Px8s headphones offer Carbon Cone drive units that are specifically designed to reduce distortion and improve clarity in whatever audio you're listening to. While the audio quality is about as good as it gets utilizing a Bluetooth wireless connection with a sound source, the audio quality is even better when using a wired connection.
A total of six microphones are used to improve the performance of the headphone's noise cancellation, while also ensuring hands-free voice calls sound as crisp and clear as possible.
The Px8 headphones have ear cups that rotate 90 degrees, so they can lie flat when worn around your neck or when placed in the supplied hard shell case. This allows for a more streamlined (thin) case that's 2.48 inches thick. The hybrid noise cancellation feature does an excellent job keeping unwanted audio out, while still allowing audio in when you want to communicate with someone in the real world.
In addition to the lavishly designed Px8 headphone, Bowers & Wilkins offers two "designer" versions — the Px8 McLaren Edition ($800) and the James Bond-inspired Px8 007 Edition ($800) — which deliver the same superior music quality, but with an upgraded and distinctive outer design. All three versions feature leather finishes and have a sophisticated look that exudes quality and style.
Pros:
These headphones offer extremely high quality music wirelessly or with the supplied audio cable.
Enhanced technology (compared to other Bowers & Wilkins headphones) allows the PX8s to bring out nuances in audio that make it sound more authentic and immersive.
Cons:
Since the Px8s are so expensive, the average listener may want to try the more affordable Bowers & Wilkins Px7 S2e headphones.
These headphones are more appropriate for music industry professionals, musicians and audiophiles than for everyday use. 
---
Best noise canceling headphones with a unique style: Master & Dynamic MH40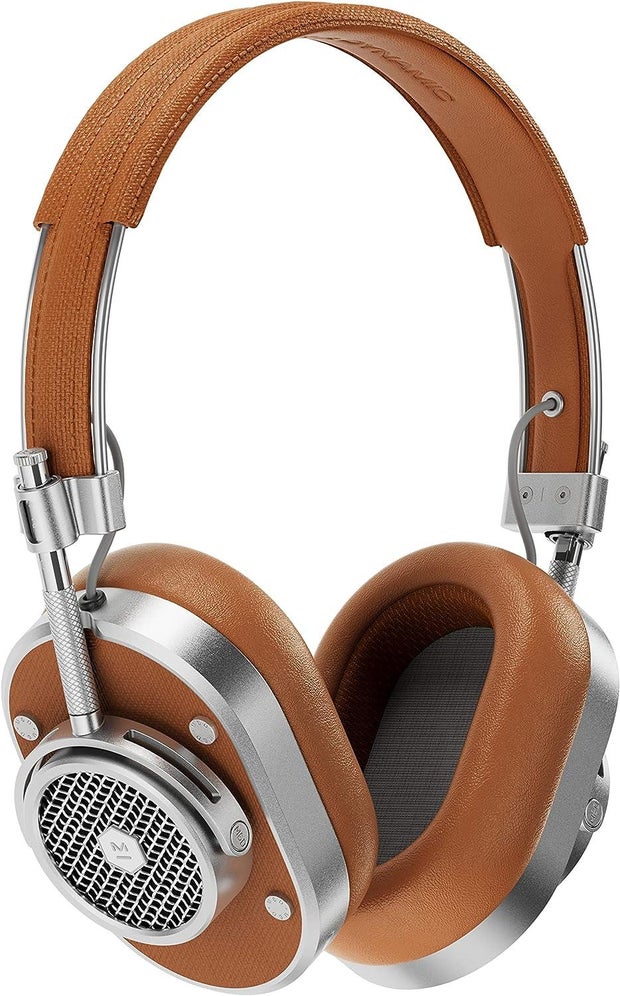 Battery Life: Up to 30 hours | Weight: 0.62 pounds | Driver Size: 40mm | Microphones: 2 mics | Case: Canvas carrying pouch included | Special Features: Bluetooth 5.2 support with quick pairing; Bluetooth signal radius is up to 100 feet; When the headphones use a supplied USB Type-C cable to connect to the audio source, this allows for hi-res digital audio at 24-bit/96kHz.
In addition to offering really good audio quality, we love the Master & Dynamic MH40 wireless headphones because of their unique two-toned appearance that combines leather, coated canvas and aluminum in a retro package. They're available in seven color options -– all of which are suitable for using in an office setting.
The anodized aluminum makes the headphones lightweight, while the cushioned ear cups use a soft lambskin leather covering. The headband is coated using a color coordinated coated canvas. The hardshell case matches the selected color of the headphones. The dual microphone array ensures calls sound clear, while the wind noise reduction improves audio when the headphones are being used outdoors.
The MH40 over-the-ear headphones use custom titanium drivers. We also like the fact that the ear cups are held to the headphones using strong magnets, while still being easily removable and replaceable. The padding of these ear cups adds an extra level of passive noise cancellation. Battery life is up to 30 hours, but using the quick charge feature, a 15 minute charge will provide an extra six hours of listening time.
Pros:
The MH40s offer a truly unique retro design with very modern audio technology integrated into them.
Unlike most Bluetooth headphones with a 33-foot signal radius, the MH40s offer a wireless radius up to 100 feet.
The M&D Connect app allows you to adjust audio EQ manually or choose EQ sound profile presets.
The earpads are easily replaceable. 
Cons:
The canvas carrying pouch does not offer the same level of protection as a hard shell case.
---
Best noise canceling headphones for travel: Bose QuietComfort 45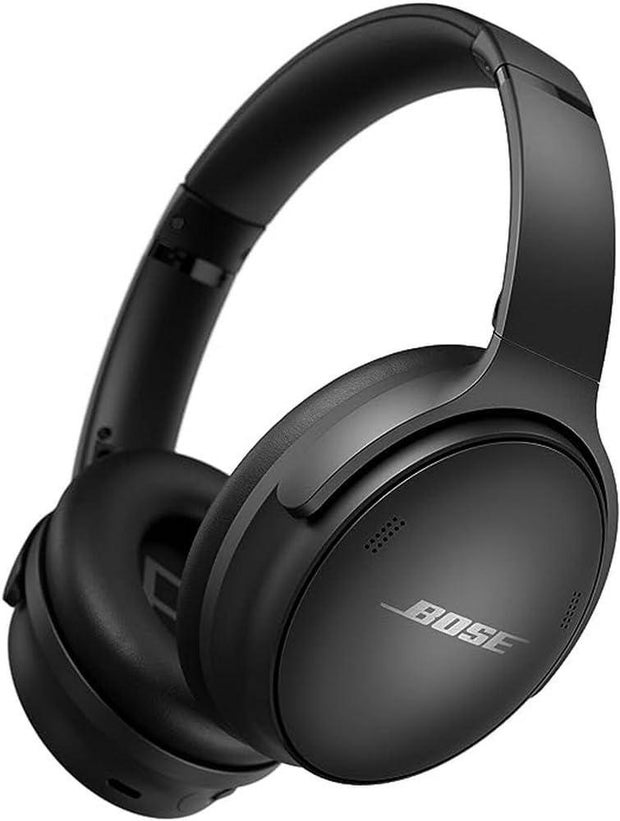 Battery Life: Up to 22 hours | Weight: 0.98 pounds | Driver Size: 40mm | Microphones: 4 mics | Case: Hard shell case included | Special Features: Multiport feature allows the headphones to be paired with two devices; Folding design makes them easier to transport; Replacement ear cushions are available (sold separately for $34)
The Bose QuietComfort 45 headphones are not new. The current version of these headphones has been around since 2021, but they continue to be a favorite amongst business travelers and commuters, particularly those traveling on airplanes and trains. These headphones fold up and fit into a more compact hard shell case (compared to most higher-end headphones), so they're easier to transport when they're not being worn. They're also extremely comfortable, especially when worn during extended listening sessions. 
They provide excellent noise cancellation and decent battery life, along with adjustable EQ. Plus, they make hands-free phone calls sound clear. The padded ear cups use a comfortable layer of soft protein leather. 
The noise cancellation technology integrated into the QuietComfort 45 headphones relies on an electronics system that senses the ambient sounds in your environment and then measures, compares and reacts to them in real time to produce a cancellation signal. This is what makes them able to eliminate unwanted sound so you can focus on the audio, music or calls you want to hear with fewer distractions. There's also an Aware mode that allows you to hear what's happening in your surroundings or converse freely with someone nearby without removing the headphones. 
Pros:
Gain full control over the headphones using the Bose Music mobile app.
The headphones come with a 3.5mm-to-3.5mm audio cable, so they can easily connect to an airline's entertainment system or another non-wireless audio source.
The QuietComfort 45 headphones offer active and passive noise cancellation with echo reduction.
Cons:
Battery life is not as long as newer headphones, but up to 22 hours is still plenty adequate for even the longest flights and listening sessions. 
They do not support spatial audio like the new Bose QuietComfort Ultra headphones.
---
Best Noise Canceling Headphones for 24-bit DSP: Bowers & Wilkins Px7 S2e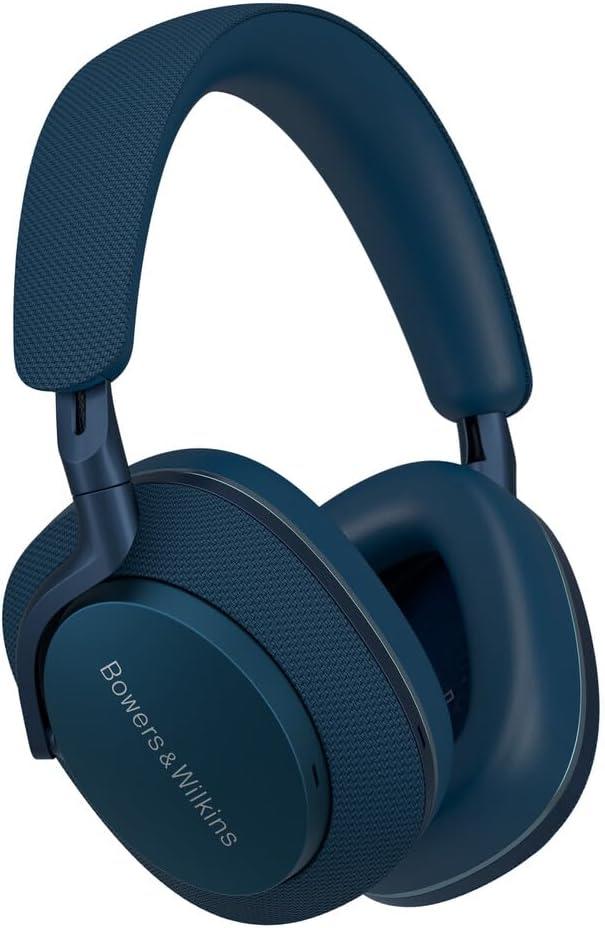 Battery Life: Up to 30 hours | Weight: 0.82 pounds | Driver Size: 40mm | Microphones: 6 mics | Case: Hard shell case included | Special Features: Qualcomm aptX Adaptive, aptX HD, aptX, AAC and SBC Bluetooth codec support; Available in black, gray, blue and green; Quick charging; Enhanced noise canceling (compared to Px7 S2)
Priced at around $400, the new Bowers & Wilkins Px7 S2e headphones replace the Px7 S2 version as the high-end audio firm's "entry-level" model. According to the company, the "e" stands for "Evolved," since these headphones are a step up from the previous generation. (The older model is still available at discounted price -– $249 at Amazon.)
One key upgrade: The Px7 S2e headphones offer 24-bit digital signal processing, which means the 40mm drivers are able to generate clearer and more detailed sound. The audio you hear will be much more authentic to what the recording artist intended. 
The Px7 S2e headphones do an impressive job with hands-free phone calls, since they use a total of six microphones for active noise cancellation. The Px7 S2e headphones are a really good option if you don't want to pay upwards of $700 for the flagship Bowers & Wilkins Px8 headphones.
This version of the headphones continues to offer easily accessible control buttons, mainly on the right ear cup. Each ear cup rotates 90 degrees, so they can lie flat when you choose to wear the headphones around your neck. The headphones feature smooth fabric over each padded ear cup and the padded headband.
Pros:
Audio is produced using 24-bit digital signal processing in conjunction with custom-designed 40mm drivers, resulting in sound quality and clarity that surpasses what's possible when listening to audio from CDs.
Features hybrid noise cancellation with an ambient pass-through feature (when needed).
Quick charge capabilities: You get an additional seven hours of playtime with a 15-minute charge.
A USB-C to 3.5mm audio cable is provided for wired listening.
Feautres an integrated wear-detection sensor.
Cons:
These headphones do not fold, so when stored in their hard shell case (which measures 9.17 x 7.44 x 2.48 inches), they take up a bit of space in your backpack, carry-on or briefcase.
---
What are the best headphones for working out?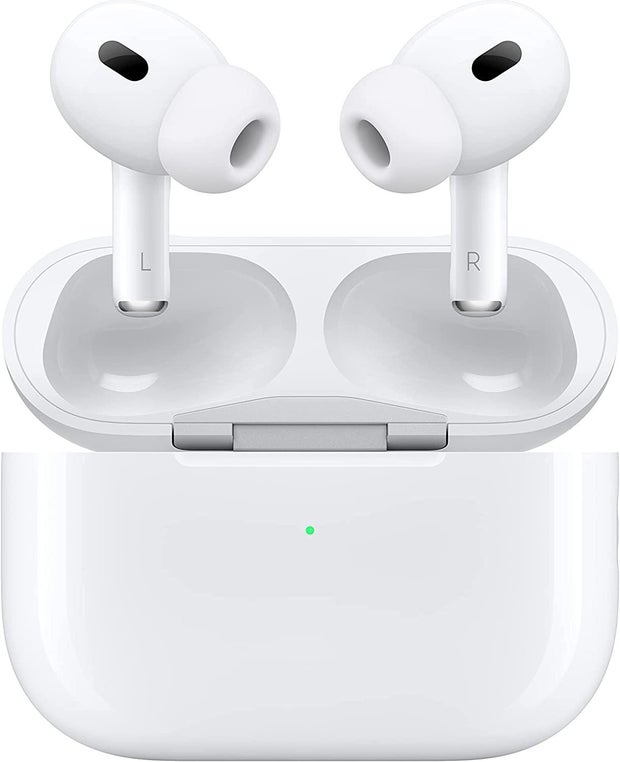 If you're looking for the best headphones for working out, you might want to opt for a pair of top-rated earbuds that are waterproof and sweatproof instead of buying a pair of over-the-ear headphones.
At the moment, our top three picks for noise canceling wireless earbuds that are water resistant include the Apple AirPods Pro (2nd Gen with USB-C), Jabra Elite 8 Active and Samsung Galaxy Buds2 Pro. Unlike headphones, these earbuds will stay in place when you're moving around and being extremely active. They're also much lighter weight and won't get in your way when exercising.
---
Related content from CBS Essentials
Denial of responsibility! Planetconcerns is an automatic aggregator around the global media. All the content are available free on Internet. We have just arranged it in one platform for educational purpose only. In each content, the hyperlink to the primary source is specified. All trademarks belong to their rightful owners, all materials to their authors. If you are the owner of the content and do not want us to publish your materials on our website, please contact us by email – [email protected]. The content will be deleted within 24 hours.